Our team of specialist female counsellors are experienced professionals in the area of sexual violence & are trauma-informed.
Our qualified staff are employed from a variety of backgrounds including psychology, social work, counselling and social/behavioural sciences.
Katrina –  Sexual Assault Counsellor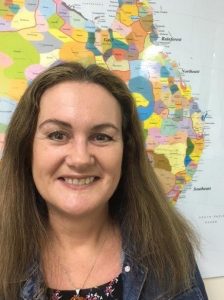 I have been counselling at CASV since April 2007.  I am passionate about working alongside young women, culturally diverse women and Aboriginal and Torres Strait Islander Women.  I love to use expressive modes including sand play, creative drawing and movement in counselling. I bring my supportive and compassionate nature to my work with women.  My own hobbies include singing in a choir and reading.
---
Rachel – Finance Project Worker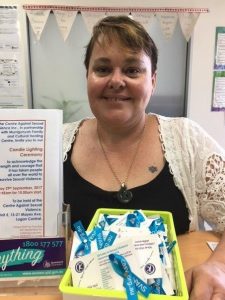 I started working at CASV in 2006. My role is the Finance / Project Worker and I have worked in the area of violence against women since 1993 when I started work at the Domestic Violence Resources Centre. Outside of work I enjoy camping and being with my family and friends.
---
Marisol  – Sexual Assault Counsellor and Intake Worker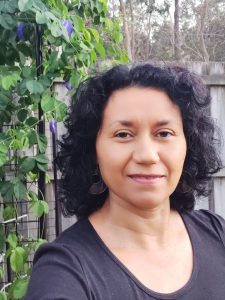 My pronouns are she, her and hers. I am pleased to introduce myself as a Sexual Assault Counsellor working with both young and adult women and group work facilitator. I am Salvadorean/Australian and my first language is Spanish. As your counsellor, it is my privilege to work with you on your journey towards healing and wellness.  I am warm, empathetic and genuine yet intentional and practical in my approach and have a deep respect for the courage it takes to engage in the counselling process. I bring many years of experience to the counselling room. I have learned that no matter what you have been through, there is always hope. In my work with you, I will draw from several evidence-based therapies, such as; Strength-Based Practice, Cognitive-Behaviour Therapy, Expressive Therapy including Sand Play and Symbol Work, Art Therapy and Psychoeducation Approach including the neurobiology of trauma. In my counselling framework, I understand sexual violence as a social problem not as an individual one. Together we can explore this idea further.  I look forward to working with you.
---
Miranda – Senior Practitioner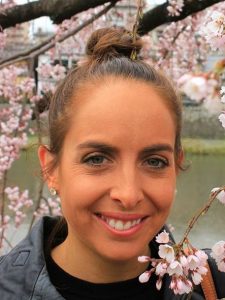 Hi! My pronouns are she and her. I joined the CASV team in 2013 at the commencement of the Royal Commission into Institutional Responses to Child Sexual Abuse. In my role as Senior Practitioner, I have the privilege of supporting the counselling team as well as supporting a small number of clients. I am passionate about helping people to heal from complex trauma and to celebrate women's strength and resilience. I am a strong advocate for my clients and greater systemic change. I feel very lucky to work with such a great group of women within a safe and caring environment here at CASV. I enjoy adventuring, exercising, cooking (& eating) & hanging out with my border collie. I live & work on Turbul, Jagera & Quandamooka lands.
---
Katherine – Sexual Assault Counsellor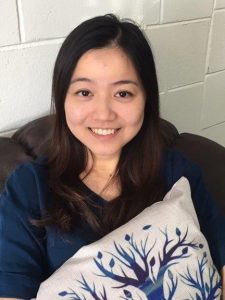 My pronouns are she and her. I was born and raised in Taiwan (a small beautiful island next to China, below Japan and above the Philippines), then made a life changing decision to seek education in Australia in 2008. My story with CASV began in 2013, the most beautiful journey took off with this wonderful group of women working together towards the elimination of gendered violence. I am passionate about delivering informative community education workshops and programs to young people and other members in the community. I enjoy integrating different modalities into my work and tailoring it to the unique person I work with. I can provide counselling in Mandarin or English. I am spiritual, love plants, animals, traveling, art, music, nature – ocean, forest, mountains…
---
Julia – Centre Support Administrator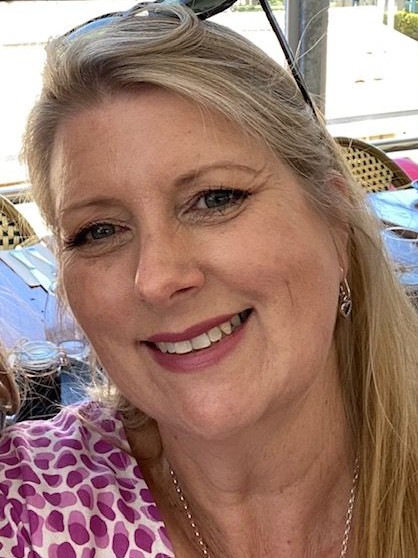 I started work in 2014 in a part time job as the Centre Support Worker in Logan. My job has progressed in to a full time position over both Logan and Redland sites. My roll varies between helping women on the phone when seeking a service for sexual assault support, referrals to taking minutes at meetings. I work with amazing counsellors who have the best caring hearts. I am proud to be part of the CASV team and know the clients that attend both the Logan & Redland services are given the best possible support for sexual assault. My personal life includes singing with a group of talented women in the Redlands and I love a good day trip anywhere in beautiful Queensland.
---
Kate – Sexual Assault Counsellor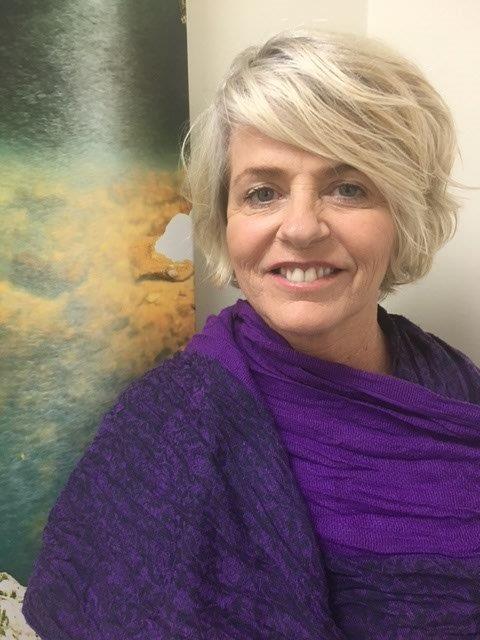 I joined the CASV team in 2015 and work with both adult and young women as a counsellor in the Redlands. I am a social worker, who is passionate about a women's right to heal from trauma and thrive in their journey through life.  I have worked alongside young people and their families for over 20 years. My practice is holistically, drawing on an eclectic theoretical base in counselling, and a broader systems approach to navigate issues of social justice for young and adult women. Areas of most interest are complex trauma, communication, healthy relationships and community development. In my private time I socialise with family and friends, walk, swim, read and travel.
---
Sarah – Centre Support

Kia Ora, I live and work on Yugambeh and Yuggerah Land (Logan). I joined the CASV team in 2012. I enjoy my integral and varied roll at CASV, and feel grateful to work with amazing and inspiring women every day. Outside of work, I feel calmest when near Water and Nature. 
---
Naomi – Sexual Assault Counsellor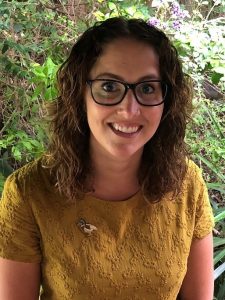 My pronouns are she and her. I have been with CASV on and off with locum work since 2015 and have been working in the anti-violence community sector for over 12 years, most of this time working with survivors of sexual violence and domestic violence. I really enjoy being able to do this work and am extremely passionate about working with young people and giving them space to share. I feel fortunate that people choose to share their stories with me. I try to provide a space where we can uncover the strengths, skills and resilience that people have. I hope to provide a space where you get to choose what you want to talk about and what counselling will look like for you. My counselling approach is informed by social justice work; as well as working on the individual level with survivors, I also believe it's essential that we advocate for system changes and acknowledge that systems do not treat all people equally. My formal qualifications are in social work. I live on Turbul and Jagera land with my family, including my two beautiful dogs. I enjoy exploring these lands and surrounds going hiking, swimming and camping.
---
Florence – Sexual Assault Counsellor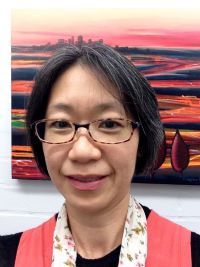 I have always been drawn to women's stories, and fascinated by the inner workings of the mind. I am a caring, detail-oriented and helpful person, compelled to connect with the women I work with in a meaningful way, and on a deeper level. I am trained in interactive drawing therapy, so if you do not feel comfortable talking, we can explore alternative ways of communicating and working through your concerns using mediums such as art, dream and symbol work, and movement. All of these modalities are creative and gentle, yet powerful ways to explore different parts of yourself that enhance self-awareness and insights into the unconscious. I have more than 11 years of counselling experience and I am a clinical member of the Psychotherapy & Counselling Federation of Australia (PACFA). When I am not at work, I create junk art using recycled materials, I love reading and explore the local parks with my dog.
---
Sonia- Sexual Assault Counsellor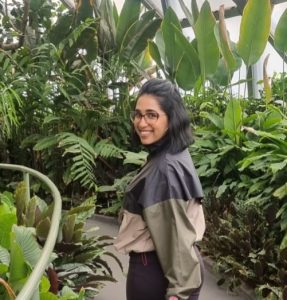 My pronouns are she/her. As your sexual assault counsellor, I am honoured and privileged to be a part of your journey towards becoming a more empowered and fiercer version of yourself. The journey that we undertake is one where we are co-travellers, striving, learning, growing and achieving together.
---